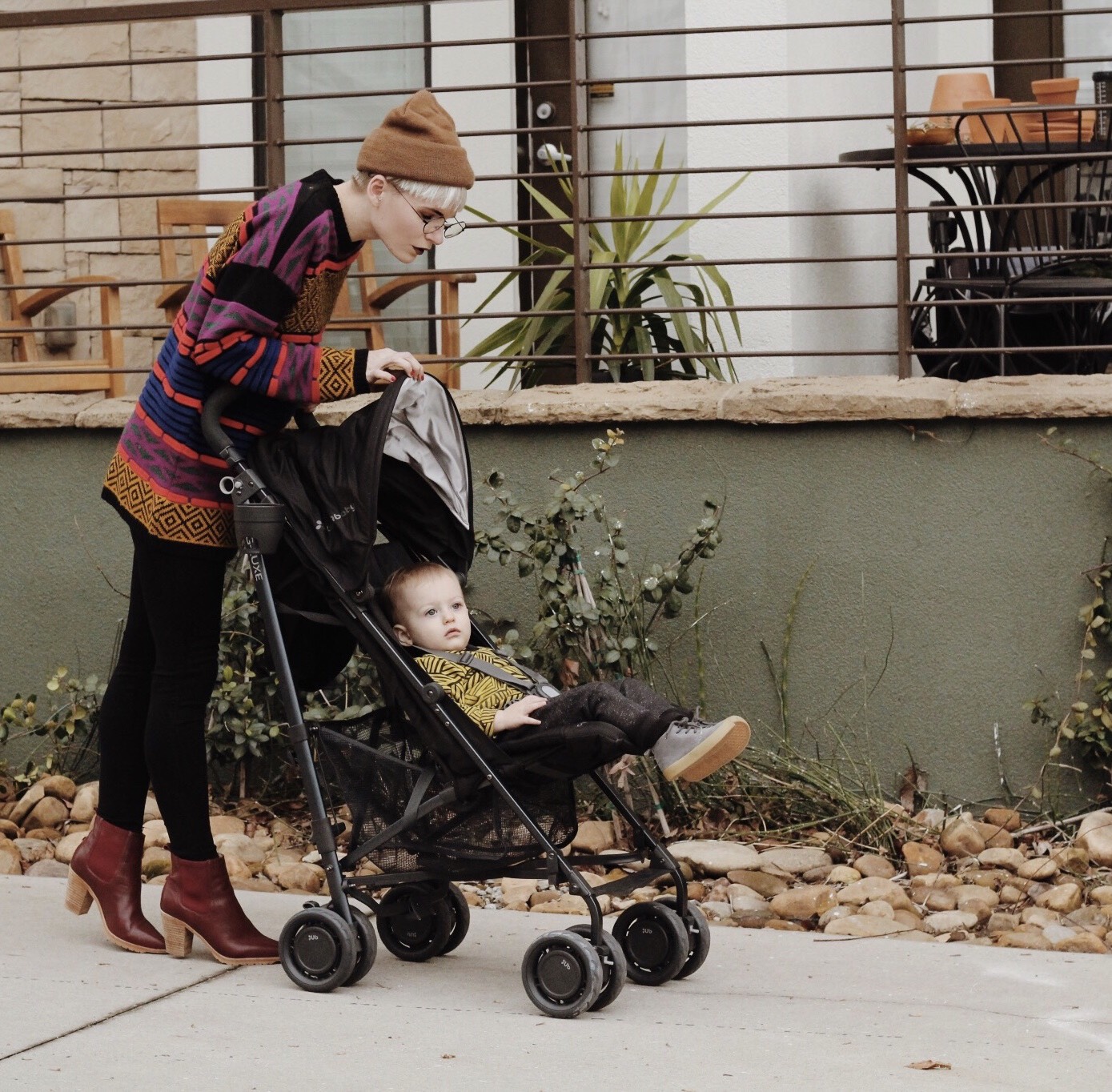 Upon moving into an up-in-coming Atlanta neighborhood, a new stroller was just simply necessary! I found that we needed a hassle-free product that would make our on-the-go lifestyle easier to manage. That solution was the UPPAbaby "G-LUXE" Travel Stroller! I had a definite checklist when it came to what I needed when toting Axel around the city. Number one, it needed to be lightweight enough to where I could easily and quickly load him in to run our errands or walk to the nearby parks. Number two, I needed for it to be easily collapsible to be able to throw it in the back of my car when Axel tags along on my photoshoots. Number three, I wanted it to be sleek and chic to compliment my sense of style.
Let me just say, the UPPAbaby "G-LUXE" exceeded my expectations and fulfilled all of the items on my must-have checklist. Not only is it lightweight, travel friendly and sleek, but bonus...it also features a one-handed reclining backrest, an adjustable footrest and an extendable UPF 50+ sunshade as well. So if he happens to take a snooze on one of our strolls, he'll have the comfort that he deserves. The UPPAbaby G-LUXE is the lightest full-size reclining umbrella stroller in its class and I wouldn't tote Mr. Axel Hawk around the busy city in anything else.
Thank you UPPAbaby, for making for a pleasant and hassle-free transition into a new neighborhood within a new city. Axel definitely digs his new mode of transportation, as does mama and dada!
This is a sponsored conversation written by me on behalf of UPPAbaby. The opinions and text are all mine.