Where did 2016 go? It came and went just like that! Tomorrow is New Years Eve and I can't even begin to believe that 2017 is upon us already. I will say that the year 2016 takes the cake for the best year of my life! I became a mother, which is the greatest accomplishment that I will ever have. Not only did I become a mama to a handsome little devil, but I also did it with my best friend and partner in life. I must say, parenthood looks pretty damn good on us! With my family's support, I also have a personal passion project in the works that will be releasing in 2017, which is very exciting! Bring it on 2017! I'm ready for ya!
Style is what you make of it. If you're confident in your style choices, then you can ROCK anything! My style is my true self. What I choose to put on every morning is a reflection of who I am. For 2017, my style resolution is to stay true to myself, no matter what the "trends" may be. What's your style resolution for the New Year?
For me, I'm usually not the "dress" kind of girl! I love wearing dresses, don't get me wrong, but more times than not, I'd choose a great pair of pants over a dress to go out. I've put together three looks for you that would be sure to SLAY for all of those chill New Year's Eve plans. You don't have to wear a dress to look chic, FYI!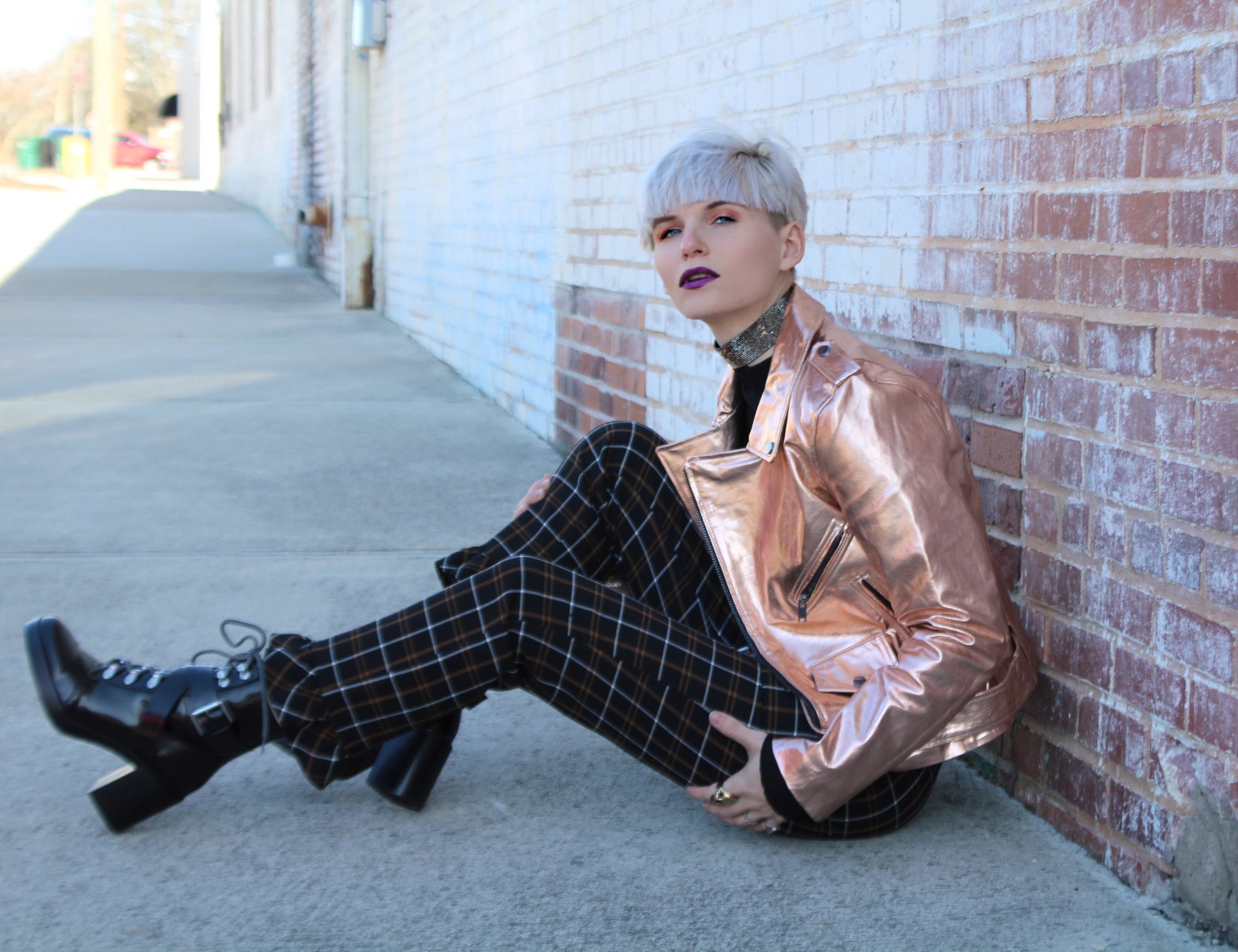 This look is for all of those babes that value comfort, like this mama! These Tom Ford trousers are NYE perfection. Give them an athletic vibe by rockin' your classic adidas kicks and a structured top. Not only will you be comfortable when the ball drops, but you'll look AMAZING while ringin' in the New Year!

Tom Ford - Metallic Via Laveggio Stabio Skinny Pants
adidas Originals Superstar Sneakers